Thursday, Aug. 25, 7:30 – 9 PM Chicago/Central Time (US & Canada)
Zoom 90 minute Workshop: Building Bridges of Inclusion
Workshop led by Harriet Lewis, PhD, MPA.
Dr. Harriet Lewis is the Founder and Chief Visionary Officer of Konesens Development, a boutique consultancy that supports equity and inclusion through training and support initiatives.
Join us in this engaging mini workshop and explore how to use your network and  influence to build bridges of inclusion and understanding. Harriet will guide our discussion with thought provoking questions for our small group discussion. Participation will help your branch understand and include diverse members. 
Advance registration is required in order to receive the Zoom login for this meeting:
https://us02web.zoom.us/meeting/register/tZArd–grjojGtTsquezRbSiG3D_Bt2P0fr-
After registering, you will receive a confirmation email containing the link to join the meeting. If you have any questions, please contact Kate Skegg, program registrar at aauwJaneAddams@gmail.com
July 21, 2022
Women at the Hague
You are invited to a Zoom meeting presented by Gloria McMillanWhen: Jul 21, 2022, 07:30 PM Central Time (the US and Canada)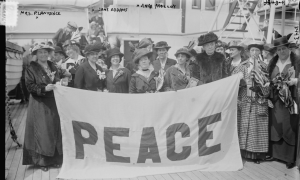 Women at the Hague was an International Congress of Women conference held at The Hague, Netherlands in April 1915. It had over 1,100 delegates and it established an International Committee of Women for Permanent Peace with Jane Addams as president.
https://us02web.zoom.us/meeting/register/tZItceiprTsuHNETyFTKVnx1ksTPcVicrFtx
Register in advance for this meeting:
After registering, you will receive a confirmation email containing information about joining the meeting.
Annual Meeting, July 7, 2022 7:30 pm 

Election of officers, Bylaws amendments, and program planning.
AAUW – Our Early Illinois Story: May 26, 2022
J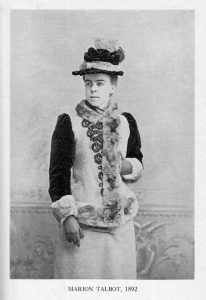 oin the Jane Addams Branch online on Thursday, May 26, 2022, at 07:30 PM Central Time for a presentation about the extraordinary women who founded the Western Association of Collegiate Alumnae, the forerunner of AAUW in Illinois.
Hear about their links to Jane Addams and the settlement movement in Chicago. Learn about trailblazers like Florence Kelley and Grace Abbott and their pursuit of social justice for immigrants and others from the 1880s to the 1920s.
Our presenter will be Ruth Holst of the Chicago Branch. Ruth serves on the state AAUW Board as the College & University Relations Director. She also serves on the national Governance Committee of AAUW.
Register in advance at the link:
https://us02web.zoom.us/…/tZUtcO2ppjktH9ROWBHWpTngMJi6N…
Questions? Email: aauwjaneaddams@gmail.com
The photo is of Marion Talbot, Dean of Women at the University of Chicago from 1895 to 1925 (image from Alchetron, the free social encyclopedia).
April Book Discussion: The Vanishing Half
Have you read The Vanishing Half by Brit Bennett?
Join the Jane Addams & Northwest Suburban branches for a book discussion guided by
Elaine Fisher, President of AAUW NW Suburban branch.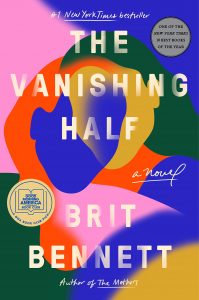 From The New York Times-bestselling author of The Mothers, a stunning new novel about twin sisters, inseparable as children, who ultimately choose to live in two very different worlds, one black and one white.
The Vignes twin sisters will always be identical. But after growing up together in a small, southern black community and running away at age sixteen, it's not just the shape of their daily lives that is different as adults, it's everything: their families, their communities, their racial identities.  Still, even separated by so many miles and just as many lies, the fates of the twins remain intertwined. What will happen to the next generation, when their own daughters' story lines intersect?
Here are some of the comments about this book. NAMED A BEST BOOK OF 2020 BY THE NEW YORK TIMES * THE WASHINGTON POST * NPR * PEOPLE * TIME MAGAZINE* VANITY FAIR *
"Bennett's tone and style recalls James Baldwin and Jacqueline Woodson, but it's especially reminiscent of Toni Morrison's 1970 debut novel, The Bluest Eye." —Kiley Reid, Wall Street Journal
"A story of absolute, universal timelessness …For any era, it's an accomplished, affecting novel. For this moment, it's piercing, subtly wending its way toward questions about who we are and who we want to be…." – Entertainment Weekly.

March 30 – What Can We Learn From Jane Addams?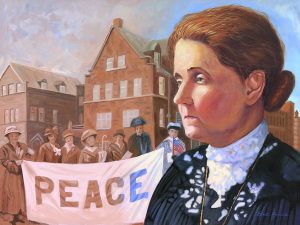 Where would Jane Addams be today? Would she help dispel urban ethnic stereotypes?
This program shares the details of Jane Addams's life at Hull-House in Chicago, how she became a nationally known woman who established a settlement house and encouraged women to voice their stories, and raises the question of what lessons we can learn that apply to today's world.
Presenter: Gloria McMillan, Research Associate, Dept of English, The University of Arizona. Her recent edited work is The Routledge Companion to Literature and Class.
Program recording: https://youtu.be/-Ju1pQqIoL8
Image credit: Steve Simon
March 24 – Clara Schumann, The German Virtuosa
Join German historian Anette Isaacs for an intimate look at the life of the exceptional Clara Virtuosa!
Clara was not only a divine pianist, talented composer and successful teacher, but also a mother of 8 and the main breadwinner for her family. In the very male dominated 19th century, German superwoman Clara Schumann did it all while juggling a 61 year concert career that made her internationally famous.
Feb. program: From Investigative Reporter to Master Teacher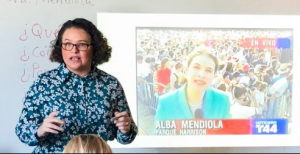 Presenter: Alba Mendiola, a graduate student at UIC.
Experience Alba's story – previously an investigative reporter for Telemundo Chicago, with seven regional Emmy awards, she is now a recipient of an AAUW Career Development grant to complete a Master of Arts in Teaching. Alba is a passionate advocate for media literacy and will encourage more Latina students to pursue a career in journalism.
Program Recording Link: https://youtu.be/U9wTZwjJO_c
Nov. Program: AAUW Fellows & Grantees
Meet three outstanding women, recipients of our AAUW Fellowships or Grants. Melissa Mister, Project Director, After School Matters, Ramael Ohiomoba, Selected Profession Fellowship, Jenny Lopez Alvarado, Career Development Grant.
Recording link: https://youtu.be/5TDjn36otWg
Nov. 17 Program: Sex Trafficking In Our Own Backyard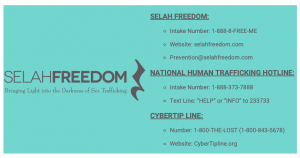 Women are 90% of victims of sex trafficking which is a form of modern slavery. Trafficking is happening right here in Chicago and the suburbs. This program will present victim statistics, how to recognize a victim, methods being used to recruit young women, and what we as community members can do to prevent trafficking.
Recording link: https://youtu.be/Bz-fwiCAWck
Presenter: Priscilla Cruz, Midwest Prevention Advocate at SelahFreedom, B.S. of Psychology, SelahFreedom, Bringing Light into the Darkness of Sex Trafficking.
ERA: How Long Must We Wait?
Sept. 2021 Program
Women have been struggling for gender equity in our Constitution ever since Abigail Adams admonished her husband John to "remember the ladies." Despite federal and state laws, and wide public support, implementation of the Equal Rights Amendment remains elusive, and Courts do not take gender discrimination as seriously as other forms of inequality.  Why is this so difficult? What can we do about it right now?
Presentation link. ERA 2021 final Marti
Click YouTube Recording link
Presenter: Marti Sladek, retired attorney whose practice was centered on employment discrimination and civil rights. She is a long time ERA activist both independently and through NOW, AAUW, DuPage Democratic Women and the national ERA Coalition. Her experiences with ERA are as varied as discussing our lack of gender equity with a member of the National Assembly while in Cuba, and having dinner with the infamous Phyllis Schlafley. She and other ERA warriors were recognized for their efforts by the Illinois Women's Leadership Institute after Illinois finally ratified the Equal Rights Amendment in 2018.
Increase Your AAUW Branch Online Visibility
July Program

Evaluate your AAUW online visibility by looking at your website and your Facebook page as Kate Skegg and Elaine Fisher guide you using checklists to identify changes you may need to make.  Tips and resources will be provided to make your work improving your online visibility easier.
In case you missed the program, here is the presentation. 2021 Social Media Tips. For webmasters and social media chairs:
Posting-Reminder-Calendar 2021 An easy reference to highlight current events or anniversaries related to women's rights and AAUW public policy priorities.
AAUW IL Town Hall on Open Membership Webinar Recording
Discussion moderator: AAUW-IL President Lisa Cherry 
Panelists: AAUW Ruth Sweetser (former AAUW National President)
Marti Sladek ( ERA speaker & lawyer)
Nancy Shoemaker, members grassroots organization OpenUpAAUW
Prepare to vote on the proposed AAUW Membership amendment that removes the requirement of a degree to become an AAUW member. This amendment will open our membership to anyone who supports our mission of equity for all women and girls through research, education and advocacy. The AAUW national board and AAUW IL state board support this amendment.
Learn about the benefits and the importance of opening membership, and why the time is right to take this action. Voting is in progress now until May 17th.
Marti Sladek, "Why am I voting FOR the by-laws amendment? It is personal, because of my friends and family. A close friend who has stood by me through every crisis for years, who is bright and informed and curious, but doesn't have a degree. A longtime friend who is African-American–now a lawyer–and was not allowed to join AAUW when she got out of college because AAUW did not recognize her HBCU school. My still active 100 year old Mom, who dropped out of college and became a pilot in WWII and can't share my AAUW experience. Seriously? The current degree requirement is obsolete, elitist, just plain embarrassing…and frankly not easy to enforce, so some branches don't. Let's get real, AAUW!"
Charmen Goerhring  "Education will always be at our core- but encouraging others to engage in learning and higher education does not require a degree! For years, our mission included a focus on lifelong learning which is not necessarily university or college courses. In 2021, education and learning comes in many forms."
Title IX: Breaking Barriers/Restoring Protections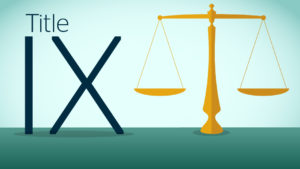 Are You Aware of the Rollback of Title IX Protections?
American Association of University Women (AAUW) Chief Executive Officer (CEO) Kim Churches issued the following statement May 2020 on the U.S. Department of Education final Title IX regulations for schools dealing with sexual misconduct:
Although the nation is facing an unprecedented health emergency that requires singular focus, the Trump Administration issued a rule that will substantially weaken Title IX, rolling back important protections for student survivors of sexual harassment and assault.
The decision by the U.S. Department of Education to move forward with this change follows more than a year of vigorous opposition from survivor advocacy organizations, civil rights groups and educational institutions. The outrageous new rule will make it harder for students who've experienced sexual harassment or violence to come forward to get the protections Title IX was created to provide.
In the best of times, the rule is ill-advised: It threatens to turn back the clock, reversing policies that were put in place to make it easier for survivors to report sexual misconduct. The rules will stack the deck against survivors, making it too onerous, even traumatic, for many to come forward. In short, the rule is antithetical to the fundamental promise of Title IX, that all students deserve access to an education free from sex discrimination.
Webinar Recording – Title IX: Breaking Barriers/Restoring Protections, to share how Title IX can provide protection of women/girls' rights. Resource list. Title IX CA AAUW checklist.
The program features a review of Title IX, the 2020 changes impact on schools and students, and how we can be agents of change to restore the Title IX protection of rights. Here's a link to view the California AAUW webinar recording. Program presenter: Alicia Hetman, AAUW CA Title IX Consultant & Public Policy Committee, member of AAUW National Public Policy Committee and former AAUW national board member.
Women Filmmakers & Supporting Women Artists 11.18.20 recording
The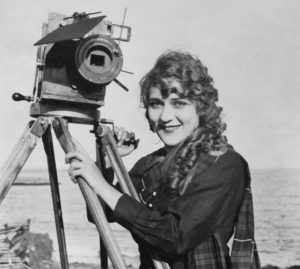 program features a review of film history by women filmmakers, contemporary films, plus suggestions of how we can support women artists. Program presenter: Susan Kerns is an Associate Professor of Cinema and Television Arts at Columbia College, where she teaches courses in cinema studies, producing, and distribution at the graduate and undergraduate levels. She is also Co-Founder and Co-Director of the Chicago Feminist Film Festival, and author of a recently published article, "Can't I Just be a Filmmaker? Women's and Feminist Film Festivals' Resurgence in a Postfeminist World," in the Routledge Handbook of Contemporary Feminism.
AAUW Fellows & Grantees, 11.14.20 recording
The AAUW Foundation—as one of the world's largest source of funding exclusively for graduate women–supports aspiring scholars around the globe, teachers and activists in local communities, women at critical stages of their careers, and those pursuing professions where women are underrepresented. Four presenters will present details of their project or studies. The program is co-sponsored by the Chicago AAUW branch and Jane Addams branch. More details are on this flyer. Nov AAUW Fellows 2020 flyer
Get Out The Vote in 2020 recording
Learn from experts Ed Spire and Jim McGrath about the voting changes in Illinois and how to vote safely by mail. Ed and Jim are experienced election judges and can answer any questions about the 2020 election. We will conclude with a discussion of how we can get out the vote in 2020.
Slide Presentation: Vote By Mail Update-2020Sept17
Book Discussion video recording:
The Woman's Hour by Elaine Weiss
Discussion leaders Elaine Fisher and Harriet Lindstrom review the thrilling story of the struggle to win adoption of the women's suffrage – right to vote in the state of Tennessee. Leaders of the National American Woman Suffrage Association, the Anti-Suffrage party, and the National Woman's Party. In addition, there was lobbying activity by the tobacco and alcohol industries. The decision was not certain until the final hour.
Conflict – it's rough and we all know it. Close quarters and distant connections are revealing more and more about how each of us handles conflict. Our relationships will be changed by how we resolve conflict. Kimi Hirotsu Ziemski facilitated a discussion of what signs to look for to tell if someone is a conflict partner or conflict opponent. Slides with resource list.
Katie Slivovsky, Exhibit Development Director and LGBTQ Access & Inclusion Chair, Chicago Children's Museum
Demystify a topic that can feel controversial, learn the latest vocabulary, and take steps toward the equitable inclusion of LGBTQ. Our speaker Katie Slivovsky, Exhibit Development Director and LGBTQ Access & Inclusion Chair, will share her expertise and experience coordinating inclusive programs at the Chicago Children's Museum. Expand your understanding of the LGBTQ community and how we can be better allies.
Communicating with Intent: Your Words, Your Outcomes recording
By Tami Palmer, Coach & Career Advisor
Tami has worked in the staffing and human resources arena for over 15 years before founding greyzone, the career advisory/job search coaching practice in 2012.  Tami is valued for her intuition, knowledge and creative thinking and writing.
When we're not careful with our word choices, tone and control of our story, we can find ourselves in a field peppered with communication landmines. Whether it's making assumptions, over-sharing with too much backstory, or believing that a wish will be understood as an ask, we are often confounded by the lack of positive results from our communications. Bringing awareness to the importance of word choice, tone and controlling our stories go a long way to getting the outcomes we desire: be that a promotion, an overseas assignment or a coveted project.
How to Use Zoom Meetings

Are you trying to find a new way to have your AAUW meetings while staying home-staying safe? Here is a guide for using Zoom covering the topics of our last online program.
Tips to Use Zoom for AAUW Meetings
How to participate in a Zoom meeting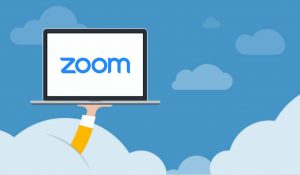 Preparing to use a webcam
Managing an online meeting
Scheduling a Zoom meeting
Precautions for a secure Zoom meeting
Recording a Zoom meeting
Due to a recording glitch, we are missing some of the beginning slides. However, no worries; here is a summary of all the links and your suggestions from the chat. Caffeine chocolate coping resources
AAUW Public Policy & ERA Update webinar recording.
You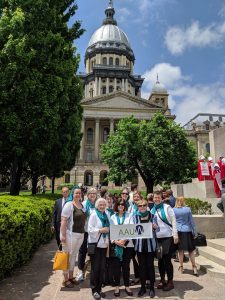 are encouraged to share this informative webinar with any interested members in your AAUW branch and collaborating action groups. This webinar is designed to inform and prepare your branch for public policy issue action in 2020.
Summary of content below:
Public Policy Update by Susan Scott, IL Public Policy Co-chair
ERA news and upcoming actions by A J Conroy
ERA related resources:
https://www.theindianalawyer.com/articles/pair-of-lawsuits-battle-over-legality-of-recent-push-for-equal-rights-amendment
Resolutions pending in Congress are HJRes 79 and SJRRes 6 which can be tracked at Congress.gov.  Subscribe to "get alerts"
Steve Anderson on abortion and the ERA – https://youtu.be/tdlpFFUdX-U
Set-up a google alert for "Equal Rights Amendment" Ferriero by visiting:
Achieve greater membership success by having an active, interesting online presence! Rate Your AAUW Web Visibility Webinar recording.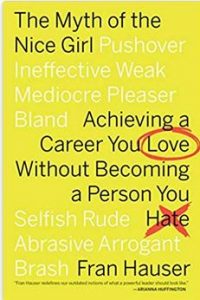 Check out this book on how women can get their dream job. A candid guide for ambitious women who want to succeed without losing themselves in the process. In The Myth of The Nice Girl, by Fran Hauser deconstructs the negative perception of "niceness" that many women struggle with in the business world. If women are nice, they are seen as weak and ineffective, but if they are tough, they are labeled a bitch. Hauser proves that women don't have to sacrifice their values or hide their authentic personalities to be successful. She shares a wealth of personal anecdotes and time-tested strategies.
This book is on the list for Operation Equity: Reading for Results on the national AAUW web site. Operation Equity is a resource for the Five Star Program: strategic plan Programs requirement.

 Wikipedia Edit-a-thon: Women of Illinois History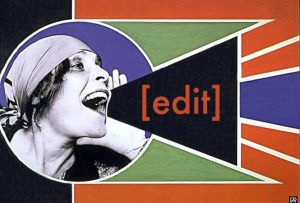 Did you know that only 17.89% of Wikipedia's articles are about women?  Help us increase the number of women editors, while adding to the representation of women in Illinois, by improving and creating articles about women of Illinois history.
The Wikipedia tutorial will be led by Amy Jo Conroy, ERA activist, attorney, and AAUW member.  See the webinar recording below for more information.

Important: Attendees need to create an account, with a username and password on Wikipedia, before attending: https://en.wikipedia.org/wiki/Special:CreateAccount
Previous 2019-20 AAUW Webinar Recordings:
Cultivate a Growth Mindset program recording
by Denise Hansard, Life Architect and Coach
As you can begin to understand failure as data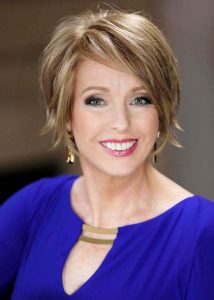 .. points in your life where something happened with a specific outcome … you will know the meaning of having a Growth Mindset. It all boils down to your ability to change. In this talk, you will …
Discover the difference between having a Growth Mindset versus a Fixed Mindset
Adapt a 5-step process called C.H.A.N.G.E. (Choice, How, Acceptance, Next Steps, Gain momentum and Evolution)
4 habits to cultivate a Growth Mindset
Intersectionality & Women's Rights presented by Zoe Spencer,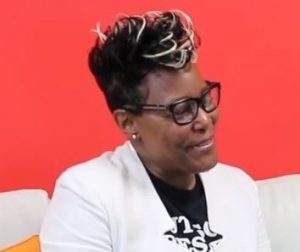 AAUW Legal Advocacy Fund Plaintiff and professor at Virginia State University.
What is intersectionality and how does it affect the Feminist movement, sexual harassment, or discrimination? Increase your understanding of how women's issues impact women of color and others differently.
Next AAUW Tech Savvy Conference  To Be Announced .
The AAUW Jane Addams Branch along with members from local Chicagoland AAUW branches are offering an all-day AAUW Tech Savvy STEM career conference for 6-9th grade girls and their parents/mentors. For more information, see our Tech Savvy Tab.
---
Jane Addams was an inspired Illinois woman and founding member of the Chicago AAUW branch.
She is best known as the founder of Hull-House, offering women the opportunity to become agents for social, political, education, and economic change in their own lives and in the lives of others as well. Among many achievements, Jane Addams was:
A founder and the first president of the Women's International League for Peace and Freedom
A founder of the American Civil Liberties Union (ACLU)
A founder of the National Association for the Advancement of Colored People (NAACP)
The first American woman to receive the Nobel Peace Prize
For more information about Jane Addams
Find more information about the virtual Jane Addams branch by contacting Kate Skegg.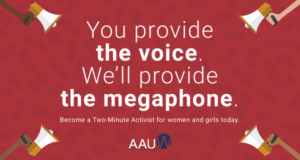 Are you ready to take your advocacy to the next level? Opt in to AAUW's Two-Minute Activist Mobile. This exciting new tool will allow AAUW to send more timely and targeted communication straight to your cell phone via text message. That means we can provide you with more strategic opportunities to take action when your advocacy can make the difference. Sign up online or text the word "AAUW" to phone number 21333 now to join.