AAUW Jane Addams webinars:
Jan. 23rd, 2020 Webinar 8 – 9 pm
AAUW Public Policy & ERA Update  Presenters: Susan Scott & AJ Conroy
You are invited to attend this informative webinar, and please share with any interested members in your branch or collaborating action groups. This webinar is designed to inform you and prepare your branch for public policy issue action in 2020. Below is a summary of the content: We will have time for all your questions.
Public Policy Update by Susan Scott, IL Public Policy Co-chair
ERA news and upcoming actions by A J Conroy
Webinar related resources:
https://www.theindianalawyer.com/articles/pair-of-lawsuits-battle-over-legality-of-recent-push-for-equal-rights-amendment
Resolutions pending in Congress are HJRes 79 and SJRRes 6 which can be tracked at Congress.gov.  Subscribe to "get alerts"
Steve Anderson on abortion and the ERA – https://youtu.be/tdlpFFUdX-U
Set-up a google alert for "Equal Rights Amendment" Ferriero by visiting:
https://www.google.com/alerts
Please share the link below with any interested branch members, your social media volunteers, and your webmaster.
Joining the webinar using your internet connection is the way to view the presentation and hear the audio. It is suggested that you do this 10 minutes early so you can download/install the GoToMeeting player.
Is it your first GoToMeeting webinar? Test your computer or smartphone at this website:  http://link.gotomeeting.com/email-welcome
If you have any other questions, contact Kate Skegg, webinar registrar at aauwJaneAddams@gmail.com
For webmasters and social media chairs:
Highlight current news related to women's rights and public policy priorities
Posting Reminder Calendar
Achieve greater membership success by having an active, interesting online presence! Rate Your AAUW Web Visibility Webinar recording.
 Wikipedia Edit-a-thon: Women of Illinois History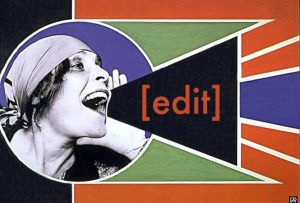 Did you know that only 17.89% of Wikipedia's articles are about women?  Help us increase the number of women editors, while adding to the representation of women in Illinois, by improving and creating articles about women of Illinois history.
The Wikipedia tutorial will be led by Amy Jo Conroy, ERA activist, attorney, and AAUW member.  See the webinar recording below for more information.

Important: Attendees need to create an account, with a username and password on Wikipedia, before attending: https://en.wikipedia.org/wiki/Special:CreateAccount
Previous 2019-20 AAUW Webinar Recordings:
Cultivate a Growth Mindset presented by Denise Hansard, Life Architect and Coach
As you can begin to understand failure as data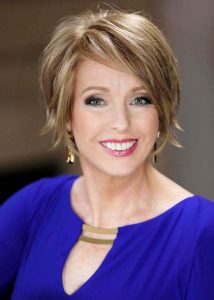 .. points in your life where something happened with a specific outcome … you will know the meaning of having a Growth Mindset. It all boils down to your ability to change. In this talk, you will …
Discover the difference between having a Growth Mindset versus a Fixed Mindset
Adapt a 5-step process called C.H.A.N.G.E. (Choice, How, Acceptance, Next Steps, Gain momentum and Evolution)
4 habits to cultivate a Growth Mindset
Intersectionality & Women's Rights presented by Zoe Spencer,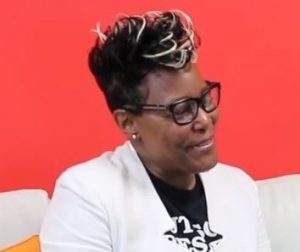 AAUW Legal Advocacy Fund Plaintiff and professor at Virginia State University.
What is intersectionality and how does it affect the Feminist movement, sexual harassment, or discrimination? Increase your understanding of how women's issues impact women of color and others differently.
Cultivate Resilience for Success presented by Jill Fahlgren, Executive Coach
The good news is resilience can be cultivated and built. This presentation will introduce you to a concept that is a difference maker in bouncing back from adversity. You'll also learn 3 key ways to cultivate resilience. Key take-aways include specific actions you can take to develop your ability to better handle setbacks, both now and in the immediacy of a challenge you're facing.
Jill Fahlgren is a Principal with Next Step Partners, a firm committed to helping leaders and their teams step into new challenges, create alignment and accelerate results.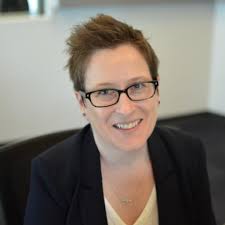 The recent national spotlight on "fake news" has provided an opportunity to emphasize the importance of media, information, and news literacy for all of us. It provides the skills, knowledge, and critical thinking methods to be reflective in the use of media and information.
Natasha Casey is an associate professor of communications at Blackburn College in Carlinville, IL.  Natasha received her BA in media studies from the University for the Creative Arts (England) and a M.Sc. in media studies from Texas Christian University (Fort Worth, TX). She holds a PhD in communication studies from McGill University (Montreal, Canada).
Next AAUW Tech Savvy Conference at  Triton College, River Grove, IL, March 21, 2020.
The AAUW Jane Addams Branch along with members from local Chicagoland AAUW branches are offering an all-day AAUW Tech Savvy STEM career conference for 6-9th grade girls and their parents/mentors. For more information, see our Tech Savvy Tab.
---
Jane Addams was an inspired Illinois woman and founding member of the Chicago AAUW branch.
She is best known as the founder of Hull-House, offering women the opportunity to become agents for social, political, education, and economic change in their own lives and in the lives of others as well. Among many achievements, Jane Addams was:
A founder and the first president of the Women's International League for Peace and Freedom
A founder of the American Civil Liberties Union (ACLU)
A founder of the National Association for the Advancement of Colored People (NAACP)
The first American woman to receive the Nobel Peace Prize
Find more information about the virtual Jane Addams branch by contacting Kate Skegg.
Are you ready to take your advocacy to the next level? Opt in to AAUW's Two-Minute Activist Mobile. This exciting new tool will allow AAUW to send more timely and targeted communication straight to your cell phone via text message. That means we can provide you with more strategic opportunities to take action when your advocacy can make the difference. Sign up online or text the word "AAUW" to phone number 21333 now to join.