AAUW Jane Addams webinar
Feb 22, 2018, 8-9 pm Get a Girl into STEM!
STEM experts share strategies for getting girls into STEM, and explain why getting girls into STEM is important.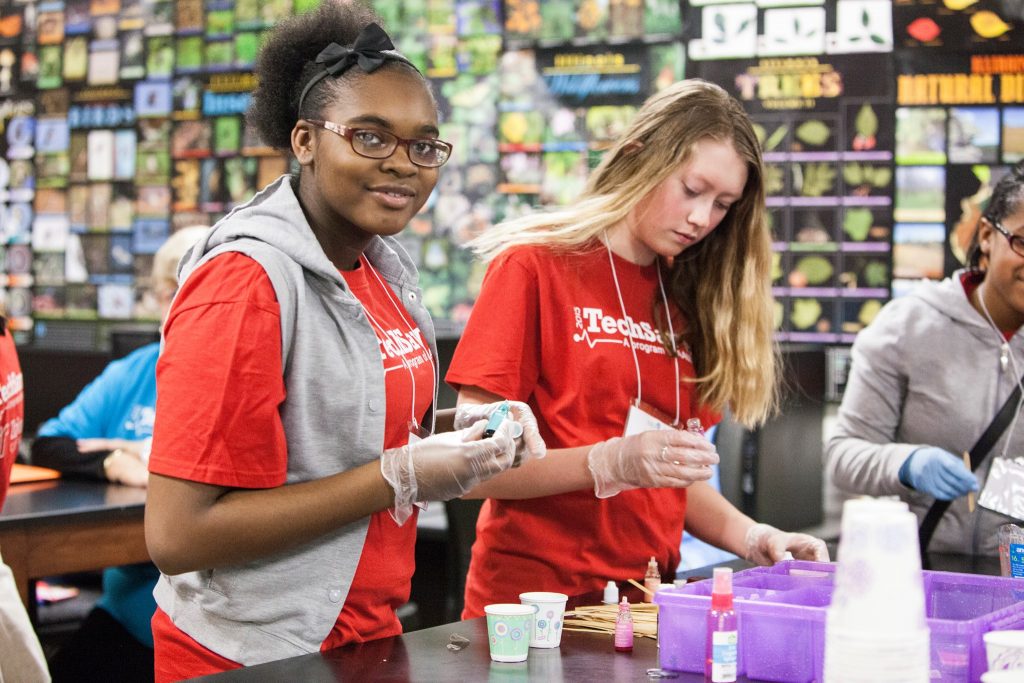 Webinar Presenters:
Pati Sievert is the director of STEM Outreach at Northern Illinois University, which provides STEAM programming to tens of thousands of people throughout northern Illinois and from around the world each year. With a broad background in formal and informal education, Pati began at NIU in physics outreach in 2002, and has led STEM Outreach efforts at NIU since the office was formally established in 2006. She holds a B.S. in design from the University of Minnesota; she also holds an M.S. in physics from NIU and teacher certification in physics. Pati has a special passion for encouraging girls to explore STEM fields for fun and for careers.

 Veronica Arreola is the Director of Latin@s Gaining Access to Networks for Advancement in Science (L@s GANAS) at the University of Illinois at Chicago. Previously Director of the Women in Science Engineering (WISE) program at University of Illinois-Chicago, Veronica also works with individuals and nonprofits (Planned Parenthood Illinois, Women Employed) to envision their social media strategy. She contributes to outlets such as the New York Times, Bitch Media, Ms. Magazine, and USA Today. She has a BS in Biological Sciences and an MPA in Public Administration.
To register, send an email with your name and AAUW branch name (if a member)  to aauwJaneAddams@gmail.com, and you will receive a link to log in to the webinar.
Previous AAUW Webinar Recordings:
Jan. 18, 2018, 8 – 9 pm: Survival Kit for Working Women

 Take advantage of online resources to empower yourself to combat sexual aggression and harassment in the workplace
Use the strategies of the Feminist Fight Club to fight back against identified harassment in the workplace
Presenters:
Elaine Fisher, a member of the Naperville Area AAUW branch and Jane Addams virtual branch, is a former AAUW Program VP and volunteer leader trainer. She will review resources to support working women in today's environment of sexual harassment.
Sarah Breithaupt, who is Director of Youth and Family Services for Lisle Township and facilitator of the Lisle Township Job Club. She is a licensed clinical professional counselor specializing in career counseling. Sarah will share her knowledge of current workplace issues, reflecting her work with clients in career transition or dealing with professional and life issues, in addition to her professional experience in two career fields: journalism and mental health.
Dec. 14, 2017, 8 – 9 pm: Women in Media & Film
Presenters: Dr. Sabryna Cornish, Asst. Professor of Communication and Media Studies and Dr. Chelsey Crawford, Visiting Professor of English and Film Studies, both of North Central College
Join us for an animated exploration of women in the media — from how film and TV cameras represent women's (and men's) bodies — to the narratives and character types used to represent women. Using a variety of media including film, newspapers, and others, our speakers will share their research and conclusions.
Oct. 12, 2017 ERA IL Update AAUW Webinar
A. J. Conroy, a practicing attorney and member of Chicago, Inc. AAUW is a passionate advocate for the ERA. She is the Social media manager for ERA Illinois, Equal Pay Day Chicago and Chicago Craftivists.
ERA IL Update Webinar recording
Kathryn Modisette, ERA Advocate and member of the Leadership Council of the Tazewell County Progressives and the Progressives of the Washington IL Area, and a member of NOW and the #Blono4era coalition.

Oct. 26, 2017: Attracting Members Using Social Media
Attracting Members Using Social Media webinar recording
Presented by Elaine Fisher and Kate Skegg. Elaine Fisher, a member of Jane Addams branch, is also Naperville Area branch co-president and Facebook page administrator. Kate Skegg, AAUW member of Jane Addams branch and Downers Grove branch, is the Illinois Social Media Manager and has been active for 10 years on Twitter.
Next AAUW Tech Savvy Conference at  Triton College, River Grove, IL, March 24, 2018.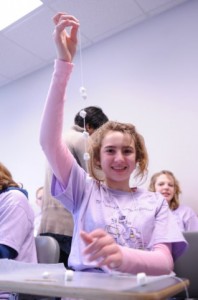 The AAUW Jane Addams Branch along with members from local Chicagoland AAUW branches are offering an all-day AAUW Tech Savvy STEM career conference for 6-9th grade girls and their parents/mentors at Triton College on Saturday March 24, 2018 from 8.30 – 4:00 pm.
For more information, see our Tech Savvy Tab.
---
Jane Addams was an inspired Illinois woman and founding member of the Chicago AAUW branch.
She is best known as the founder of Hull-House, offering women the opportunity to become agents for social, political, education, and economic change in their own lives and in the lives of others as well. Among many achievements, Jane Addams was:
A founder and the first president of the Women's International League for Peace and Freedom
A founder of the American Civil Liberties Union (ACLU)
A founder of the National Association for the Advancement of Colored People (NAACP)
The first American woman to receive the Nobel Peace Prize
Find more information about the virtual Jane Addams branch by contacting Kate Skegg.
---

Copyright David Hathcox for AAUW
Whether you joined us in D.C. or not, we must be stronger than ever in our dedication to progress for women and girls. Whether you participated in the convention and feel ready to channel that energy, or you missed it and need an action plan for gender equity, here are five steps to get you started. Read more.

AAUW members from Minnesota met with Sen. Al Franken (D-MN). Copyright David Hathcox for AAUW
It was a hot June day in 1989 when hundreds of AAUW members braved the heat and flooded the halls of Capitol Hill. They were there to tell members of Congress why the United States needed a paid family leave program. 28 years later, we're at it again! Read more.
---
---
Are you ready to take your advocacy to the next level? Opt in to AAUW's Two-Minute Activist Mobile. This exciting new tool will allow AAUW to send more timely and targeted communication straight to your cell phone via text message. That means we can provide you with more strategic opportunities to take action when your advocacy can make the difference. Sign up online or text the word "AAUW" to phone number 21333 now to join.